FREE 1 YEAR GYM MEMBERSHIP UP FOR GRABS!
Want to achieve a better body shape but it involves too much effort? Want to lose some weights but time is always an issue? Want to have a healthier lifestyle but it's always more comfortable staying the way you already are?
Ain't no time for no more excuses! Break your old habits in 2016, embrace the new year firstly by honoring your words! Its time to set your New Years Resolution and Stay Committed to it! It has never been a better time than NOW: Muscle Theory is giving out 1 year gym membership for FREE to 3 lucky winners! Details are specified in the poster below.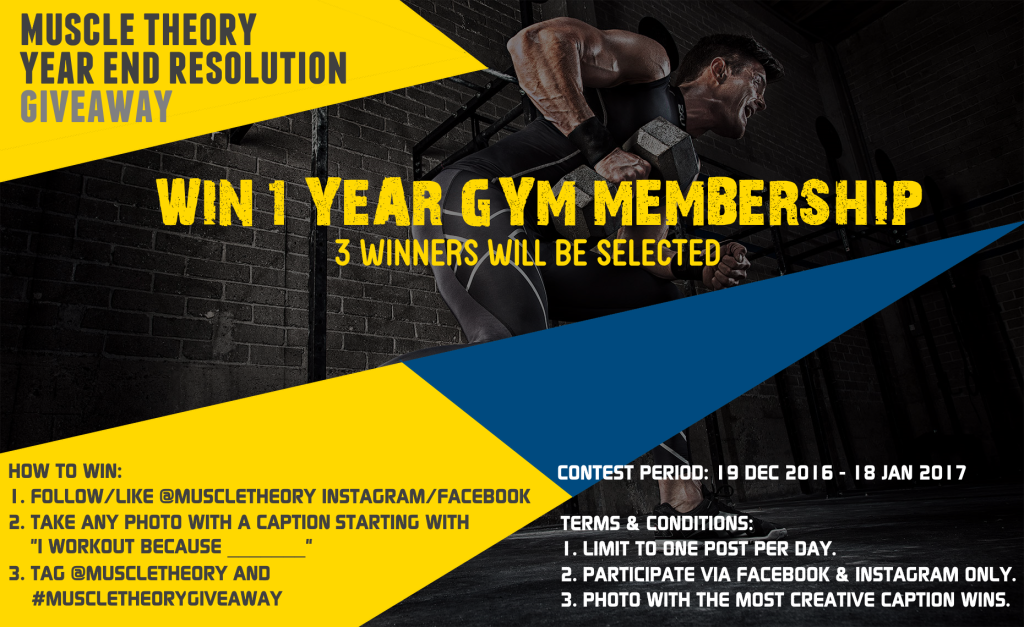 You're one step closer to your dream body shape. Tell someone who needs a change or your workout buddy about this contest!
Terms & Conditions:
1. Limit to one post per day. Unlimited posts per account.
2. Participate via Facebook or Instagram only. Photo caption can be either in Bahasa Malaysia or English.
(Note: Make sure privacy setting is set to "Public" so we can see them!)
3. Photo with the most creative caption wins! Simple.
4. Contest ends on the 18th January 2017.
Winners will be announced on the 23/1/17 (Monday). Follow Muscle Theory official website or social media for more exciting announcements!
Official Website: www.muscletheoryfitness.com
Facebook: www.facebook.com/muscletheoryfitness
Instagram: www.instagram.com/muscletheory
---
Winners Announcement:
We want to send a big thank you to everyone who participated in our contest and helped make it a success! And special congratulations to the winners of the  1 Year Free Gym Membership in our Year End Resolution Giveaway!
Winner 1:
Instagram username @elanakhong
From Team Muscle Theory: "The transformation from flab to fit indeed! We love to hear and share success stories like these. Keep it up!"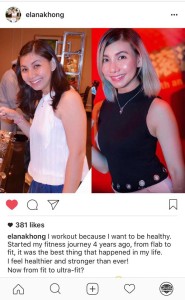 Winner 2:
Instagram username @crash3012
From Team Muscle Theory: "We are highly supportive of your goal this year bro. Make a change, Now! It is the determination and perseverance that set you apart"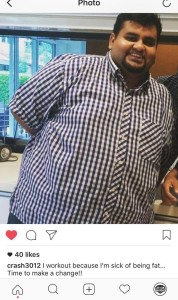 Winner 3:
Instagram username @jiayeen
From Team Muscle Theory: "Love your fighting spirit! Well, The best way out is always through. The key to Success is to never give up. You Go Girl! "